half half
pot currently at
2023, the 55th edition!
Nothing represents Quebec's country culture better than the Festival Western de St-Tite. For nearly 50 years, this ultimate unifying event has marked faithful festivalgoer's memories in an unrivaled setting.
The largest Western Attraction in Eastern Canada attracts more than 600 000 visitors in a usually 4 000 strong village during the 10 days of the Festival. It is undoubtedly a not-to-be-missed experience. The Festival Western de St-Tite is recognized for its breathtaking professional rodeos, major country western shows, festive atmosphere and an authentic character. All these are the key to its outstanding success.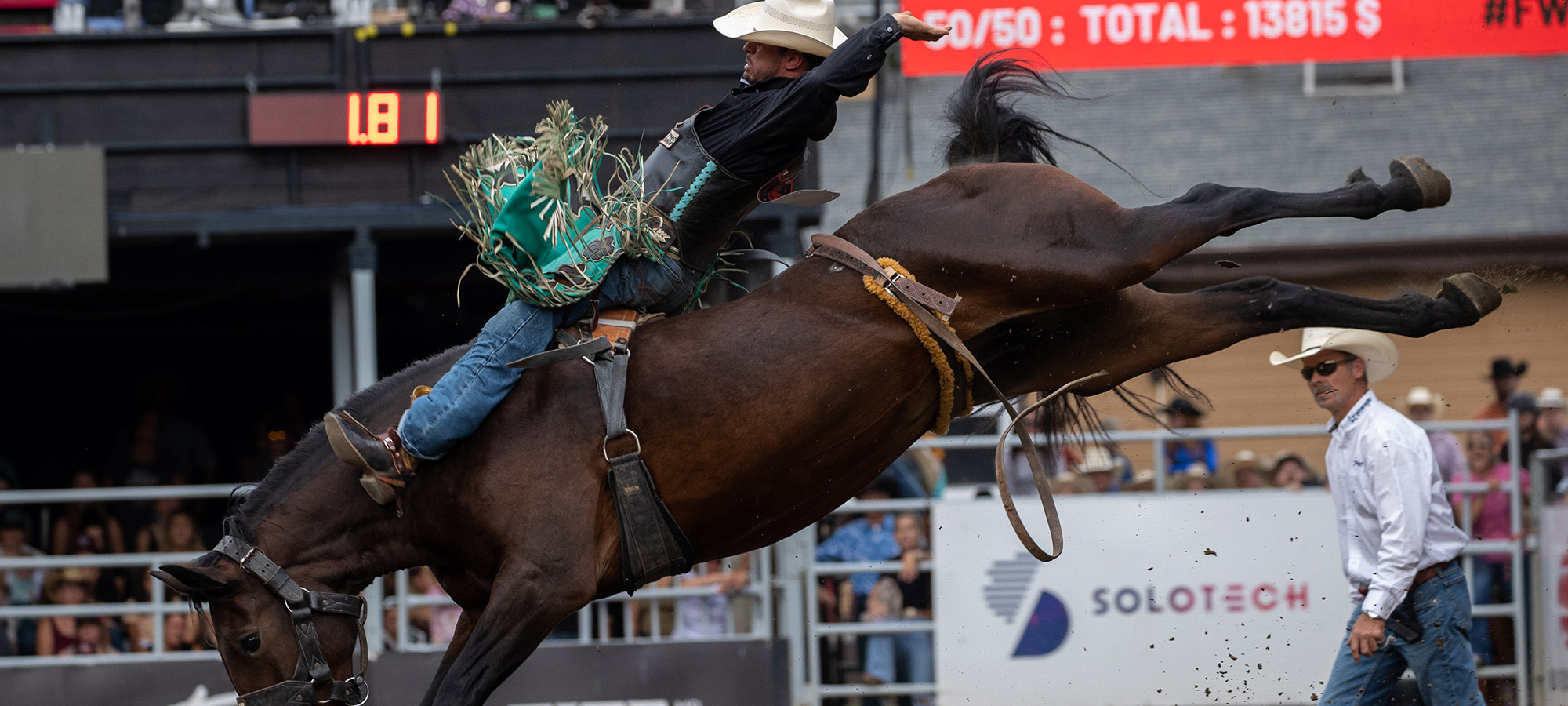 Schedule
Program launch on may 17, 2023 & ticketing opening on may 20, 2023

Hosting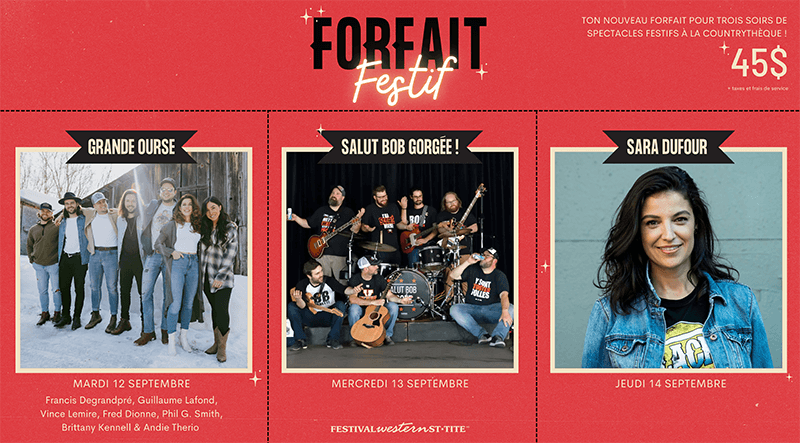 3 shows for $45
Festive Package
At the Countrythèque
Take the adrenaline by the horns!
Watch all 10 professional rodeos from the 54th edition on Wrangler Network.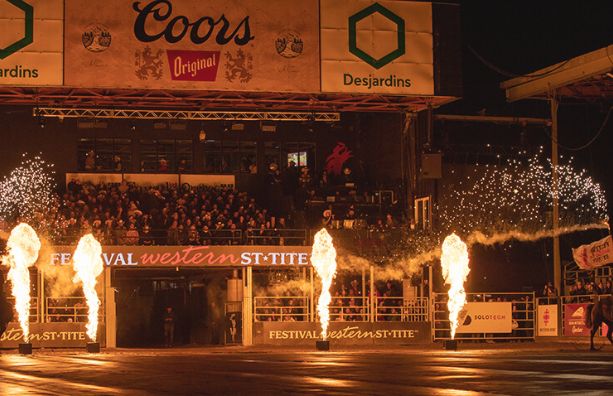 La Grange Rodeomax
Find out more about your favorite competitors
thanks to La Grange Rodeomax special FWST podcasts

Featured products